List is subject to change: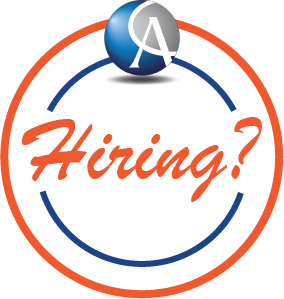 Front Desk Representative
Job description
Our affiliation with the University at Buffalo and our place in the WNY community enables us to "practice what we teach!" We are committed to the most advanced, proven standards of care, and we treat patients with the same compassion that we teach our UB Dental Studentswith... because every family deserves the best.
Position Overview
As the initial "face and voice" of UPDDA, the Front Desk Reception Team is responsible for providing a positive and welcoming impression of UPDDA when patients and their families interact with the practice.
The Front Desk Reception Team functions as administrative support for the healthcare providers of the practice by fulfilling all of the administrative tasks of the position.
Multitasking with a friendly and positive attitude is required for all Front Desk Reception Team members at UPDDA.
Essential Job Functions
Greets all who enter UPDDA with a smile, addresses their needs and assists or directs them to the appropriate party
Ensures reception area and waiting room are kept neat and tidy throughout the day
Notifies Lead of any issues with the facilities and follows appropriate steps when necessary to remediate situation
Answers multi-line inbound phone system and assists callers courteously and in a timely manner
Checks office voicemail, returns calls when needed and relays message to the appropriate party when necessary
Completes the UPDDA Pre-Visit Check Process
Processes all missed/cancelled appointments in the Dentrix system
Corrects hygiene appointment Continuing Care corrections when necessary
Reschedules patients and adjusts patient volume as required
Monitors the fax machine correspondence throughout the day-distributes and completes when necessary
Completes the Dental Appliance Process
Scans documents and x-rays into Docuware and Dentrix
Follows all the steps of the UPDDA Registration Process
Communicates and collects money owed from patients respectfully
Posts over-the-counter payments in the Dentrix system
Completes the UPDDA Appointment Completion Process
Ensures that all office paperwork is in-stock
Double-checks that all appointments are confirmed within the expected timeframe
Ensures all available appointment slots are filled and utilizes Dentrix reports if needed
Maintains patient records; updates benefit coverage and demographic information when appointments are made
Understands and follows HIPAA regulations
Understands the hours expected to work may be in the evening or on Saturdays
Understands the scheduled shift may be at a location other than he/she's home location
Attends all required in-services, seminars and staff meetings
Other duties as required or requested to meet patient needs and emergencies
Other duties as required or requested by management
Qualifications
High school diploma/GED
Dental or medical office experience preferred
Desire to work with children is required
Past experience working with children preferred
Knowledge/Skills/Abilities
Customer focused
Commitment to providing excellent customer service in support of pediatric-centered quality dental care
Flexible in attitude and function – must be willing to travel between and work in any of UPD's offices; must exhibit a positive and can-do approach to their work
Demonstrated ability to effectively engage with pediatric patients and those with developmental disability and medically compromising conditions
Exceptional communication skills including verbal, written and listening
Ability to work under pressure and to handle patient concerns/complaints
Attention to detail, ability to complete work with minimal error and within assigned timeframes
Knowledge of modern office practices (email, fax, scan internet, etc), procedures and basic dental terminology
Basic computer skills in order to use electronic dental record and practice management software programs. Proficient in MS Office
ADA Requirements
Frequently:
Use hands to handle, control, or feel objects, tools, or controls.
Repeat the same motions.
Sit for long periods of time.
Able to communicate verbally.
Moderate to occasional:
Lifting (1-10 pounds), walking
Job Type: Full-time
Pay: $12.00 - $15.00 per hour