List is subject to change: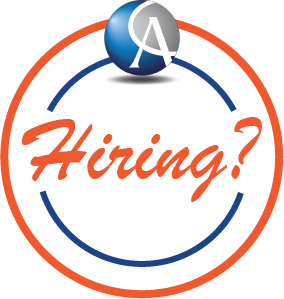 Dental Hygienist (All locations)
Job description
If you are seeking a safe work environment for your worthwhile and diverse career as a Dental Hygienist, University Pediatric Dentistry is the place for you!
Here at UPD, we strongly value the safety of our employees and patients. For that reason, we provide all our clinical staff with n95 masks, full face shields, protective gowns, disposable shoe covers and head caps.
Our orientation includes: professional n95 fit testing, proper training on our donning and doffing process, along with how to maneuver around the red and green treatment zones in the Covid dental world.
We believe that every child and adolescent in Western New York deserves the very best dental care. As a Dental Hygienist with UPD, you would be responsible for providing preventive, diagnostic, and therapeutic dental care for our pediatric patients, including those with developmental disabilities.
The ideal Dental Hygiene candidate must professionally demonstrate proficiency in the treatment triangle of patient, parent and provider and the ability to partner in the dental team to achieve excellent patient outcomes.
Some of the opportunities for Dental Hygienists that we offer are:
Working in the community through our outreach programs- in schools, community centers, summer camps, health fairs, etc.
Paid cross-training in sterilization and assisting with operative dentistry, orthodontics and oral surgery.
CE credits
Various locations throughout Western New York with flexible hours that include days, evenings and Saturday mornings
Part-time, full-time and per diem Dental Hygienist positions are currently available
Making a difference in the lives of children all across WNY
Qualifications:
Current state license to practice dental hygiene (RDH)
Excellent communication skills and a passion to educate patients
Desire to grow and develop skills
Anesthesia license is NOT required
Bilingual candidates desirable
ADA Requirements:
Use hands to handle, control, or feel objects, tools, or controls.
Repeat the same motions.
Sit for long periods of time.
Able to communicate verbally.
Moderate to occasional: Lifting (1-10 pounds), walking.
Job Types:
Full-time, Part-time
Experience:
relevant: 1 year (Preferred)
dental hygienist: 1 year (Preferred)
Education:
License:
Dental Hygienist (Required)
Work Location:
Benefits:
Health insurance
Dental insurance
Vision insurance
Retirement plan
Paid time off
Professional development assistance
Job Types: Full-time, Part-time
Pay: $25.00 - $34.00 per hour
COVID-19 considerations:
https://www.updwny.com/COVID-19