List is subject to change: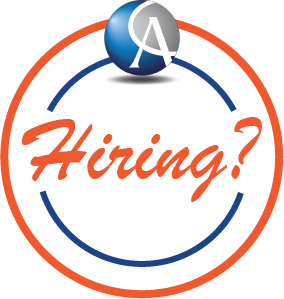 Assistant General Manager
Emerald Hospitality Associates, Inc. is seeking an experienced and motivated individual to serve as Assistant General Manager for the dual branded Home2 Suites/Tru by Hilton Hotel located in Williamsville, NY. The Assistant General Manager is responsible for assisting and supporting the General Manager in the following aspects of the hotel: Food and Beverage, guest and associate satisfaction, financial performance, sales and revenue, generation and human resources responsibilities.
What will your job responsibilities and duties be?
Orchestrate the activities of the hotel managers and hourly associates to ensure the guests receive a high level of service, sales are maximized, associates are satisfied, and profit meets owner expectations.
Supervision of the quality and cleanliness of all areas of hotel by performing daily inspections and follow up.
Partner with the General Manager for inventory, purchasing, disbursement, and cost controls for the food and beverage department.
Ensure that food and beverage standards exceed expectations.
Anticipate revenue/cost problems and manages the timing of discretionary expenditures to stabilize cash flow.
Act as Manager on Duty - nights and weekends are required.
Maximize revenue through sales efforts, revenue management, and cost control.
Maintain safe and secure environment for guests and associates.
Assist the General Manager and other Department Managers in managing the human resource function to attract, retain, and motivate associates: hire, develop, empower, coach and counsel, conduct performance reviews, resolve problems, and provide open communication with all associates.
What does our ideal candidate look like?
Two years' experience as a manager in a hotel
Ability to work a flexible schedule including nights and weekends
Ability to display a high degree of professionalism and integrity
Enjoy working as a part of a team
Detail oriented
Strong computer skills
Excellent communication skills
What perks will you receive?
Competitive salary
Sign on Bonus
Health, Dental, and Vision Insurance
Life insurance, Short Term Disability, Long Term Disability
Critical Illness and Accident Insurance
Paid Time Off
Retirement Plan
Employee Discount – Hilton Team Member Travel and Discount Website
Emerald Hospitality Associates is an Equal Opportunity Employer.
Job Type: Full-time
Job Type: Full-time
Benefits:
Dental insurance
Disability insurance
Health insurance
Life insurance
Paid time off
Referral program
Retirement plan
Vision insurance
Schedule:
Holidays
Monday to Friday
Weekend availability
Supplemental Pay:
Education:
Experience:
Hotel Experience: 2 years (Preferred)
Hospitality management: 2 years (Preferred)
Work Location:
Work Remotely: